List of Most Popular Chocolate Brands
Here are some of the most famous chocolate brands and manufacturers:
Hershey - The largest chocolate manufacturer in North America. Established in 1873, its most iconic product is Hershey Bar, which was introduced in 1900. Their other famous products are Hershey's Kisses and Reese's Peanut Butter Cups.
Mars, Inc – One of the largest chocolate companies in the world and the third largest privately held company in the US. They were founded in 1911 and are famous worldwide for their iconic Mars bar that they introduced in 1932. Their other popular products are Milky Way, M&M's, Twix, and Snickers.
Nestlé – Founded in 1866, this Swiss multinational food and beverage company is today famous for many chocolate products. The most famous ones are Kit Kat and Smarties.
Milka – One of the most famous chocolate makers in the world. This Swiss company is owned by Kraft Foods and is best known for its line of various Milka chocolates.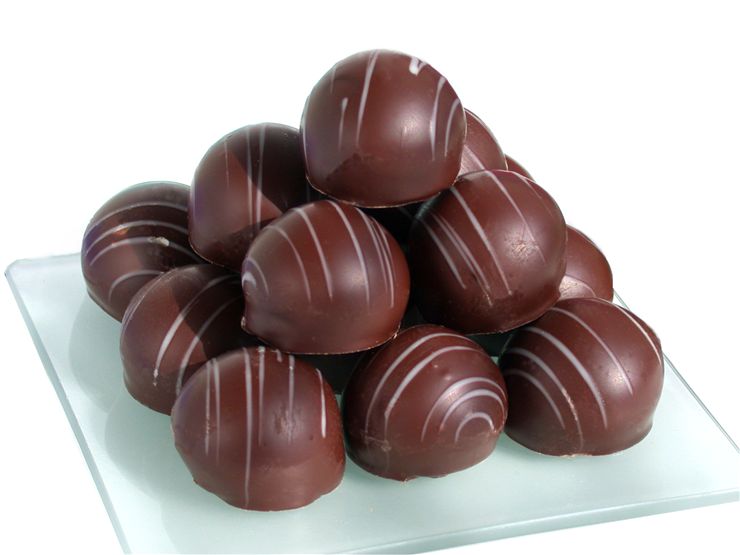 Cadbury – This world's largest confectionery manufacturer is also owned by Kraft Foods and is best known for its Dairy Milk range and Creme Egg.
Green & Black's – Founded in 1991, Green & Black's represents one of the largest UK-based chocolate manufacturers with factories worldwide. They produce a wide range of chocolate bars, hot chocolate, and ice creams. There are known for creating organic and high-priced chocolate products.